Amongst the fashion: A 9-month journey
An irregular occurrence; a personal post on my blog - upon request from a couple of ladies and something I would actually like to share - my birthing experience.
So for a little less fashion and a little more baby... Here is how my son, Tesla, arrived.
The trimesters...
First trimester was definitely the toughest of the three; there was a period of a few weeks during the first trimester that I was extremely nauseous and extremely tired and could literally not get out of bed on some days but luckily I did not have any morning sickness.
Second trimester was the best of the three as I'm sure it is for most preggie mamas. I had lots of energy and there was no more nausea and your stomach is big enough for people to be able to tell that you're pregnant and not just fat ;) but small enough that you could still, for the most part, function as you normally would i.e. sleeping, sitting, etc was still easy at this point. I also felt my baby kick properly for the first time at 17 weeks so that was very exciting.
My third trimester was also very good, my stomach was HUGE and by the last month I was so tired of being pregnant I just wanted my baby out at that point! Sleeping was soooo uncomfortable.
But overall, besides it being an extremely difficult time in my personal life - having to deal with an awful divorce, I had a very good pregnancy... I didn't get too many of the sometimes horrible pregnancy symptoms. It was mostly just the nausea in the first trimester and very sore sciatica in third trimester especially during sleeping. Otherwise NO morning sickness, NO stretch marks, NO heartburn (which I thought would mean that my baby wouldn't have any hair but he actually came out with a pretty good head of hair), NO itchiness, not really any food cravings and aversions and NO swelling. I did have a highly increased sense of smell though and cigarette smoke bothered me more than ever before.
I managed to keep quite active right up until the end of the pregnancy and carried on with life as I usually would; driving, doing shoots etc. I did, however, stop exercising for my entire pregnancy. Even though I do know that there are many types of exercises and training that are perfectly safe during pregnancy - it was just a personal decision as I had a fear of miscarrying. I did, however, make sure I did lots of walking.
Birthing vision...
I always wanted to birth naturally and I am not a fan of hospitals or how birthing is handled in hospitals, I feel that most doctors do not give you much say when it comes to labour and that labour is treated as a medical event, when in my personal opinion, it is not medical but rather something natural and something which women are designed to do. So when I first heard about Genesis Clinic I knew it was just the right match for me and the birthing experience I wanted. It is the perfect balance between a hospital and a home birth environment.
Genesis Clinic...
Genesis is equipped with a theatre in case of an emergency c-section but an elective caesarean is not an option. It is a private maternity hospital in Saxonwold which believes in holistic, natural birthing giving mothers the option of choosing exactly how they want to labour. Genesis Clinic is also covered by medical aid. My birthing vision was to have a water birth.
For the first two trimesters of my pregnancy I saw an obstetrician - Dr. Mark van der Griendt at Park Lane Clinic. He is an excellent doctor and comes highly recommended by me. He is pro natural birth and Park Lane even gives you the option of a water birth, but at the end of the day it is still a hospital environment and my heart was set on Genesis Clinic.
I also attended antenatal classes at Genesis with Sr. Karen van der Merwe; they were highly informative and I learned a lot about the birth and labour process and the different types of birthing scenarios that can occur. The classes were very enjoyable and they give you an opportunity to meet with other expectants. We were encouraged to watch a documentary called The Business of Being Born and I would recommend any expectant mom to watch it too. You can watch it on YouTube (clicking this link will take you straight to the documentary).
As you can see it is not your typical hospital room but rather has a close resemblance to a hotel room.
Genesis allows your partner to stay and sleep at the clinic with you. You decide who and how many people you want at the birth with you. You have your own private garden and your baby is with you at ALL times, they do not take your baby from you unless there is an emergency. There are also no visiting hours so friends and family can come and see the baby whenever you so desire during your stay at Genesis.
Midwife...
From about 26 or so weeks I stopped seeing my obstetrician at Park Lane and started seeing my midwife - Sr. Lindsay van der Walt - the owner of Infinity Babies. Lindsay came recommended to me by a friend of mine and I do not have enough wonderful things to say about her. She was a godsend. The kind of personal service and care you receive from a midwife is unlike anything a doctor could offer.
During my first appointment with Lindsay at Oageng Baby Link in Linksfield I met Anna Marie Song a doula, hypnobirthing practitioner and director of Oageng Baby Link from Holland. This was also the first time I found out what a doula is.
Doula...
A doula is a non-medical assistant and childbirth companion. She is there for the mom for emotional support. While I have heard that a doula is excellent for any type of labour and birthing situation, Anna was of particularly help to me in my situation where I did not have the father of the baby as a support system. From the first moment of meeting Anna I had no doubt that I wanted her at the birth of my baby. Anna is the perfect mixture of friendly, awesome, crazy (in the best way) and smart and is highly passionate about natural birth. She has the ability to uplift someone's spirits instantaneously.
I honestly don't know what I would have done without these incredible two ladies by my side. Lindsay and Anna were my knights in shining armour.
HypnoBirthing...
Through Anna I learned of something called hypnobirthing. Hypnobirthing is a method developed with the idea that labour and birth should not be a painful and horrible experience it follows from the research of Dr. Grant Dick-Read that we are conditioned to fear birth and that with fear comes tension thus causing pain. If the fear is removed, the theory is that the pain would not occur.
Typically you would attend hypnobirthing classes to teach you the methods of relaxation and breathing through your surges (a.k.a contractions) during labour. I was unable to attend the classes as I had already started my antenatal classes at Genesis Clinic but I did read the book : HypnoBirthing: The Mongan Method by Marie F. Mongan which all hypnobirthing moms read and I listened to the CD's that come with the book. I would encourage all expectant moms to read this book as, personally, it gave me a lot of confidence for the birth I had envisioned and I definitely was not nervous like I thought I would be once I went into labour.
My labour...
3 days before my actual labour, I had what they call a false labour. I was out for lunch with my friend and I started having contractions around 5 minutes apart (I timed them with an iPhone app for contractions) that weren't going away. I messaged Anna, she told me to go home and take a bath and see if I am still having them and if they are increasing in intensity. I did as told and to my disappointment they went away after the bath. Now that month, which already felt so long, started feeling even longer and I was sure that my baby was going to come much later than expected, I do not believe in having an induction unless medically necessary because I believe that babies come out on their own when they need to so I felt like I was going to be pregnant forever, he he.
But 3 days later at 1am, like clockwork my son decides he's ready to meet me, exactly on his due date. The very memorable 9/11 (11th September). They say you know when it's the real deal and it's true. I woke my dad up and my best friend, Karin, who would also be attending the birth but I took a warm shower just in case to make sure it wasn't another false labour episode. It wasn't. I contacted Anna who contacted Lindsay and my dad woke my mom up (who would also be attending the birth) in the mean time. At this point, though the surges were growing in intensity, I was able to breathe through them quite easily remembering the breathing methods I had learned in the hypnobirthing book.
The surges got more intense in the car and we got to Genesis at about 6am. Lindsay, Karin and Anna immediately prepared my bath for the water birth and I got in. I was already 7cm dilated it was looking like my son would arrive before breakfast time.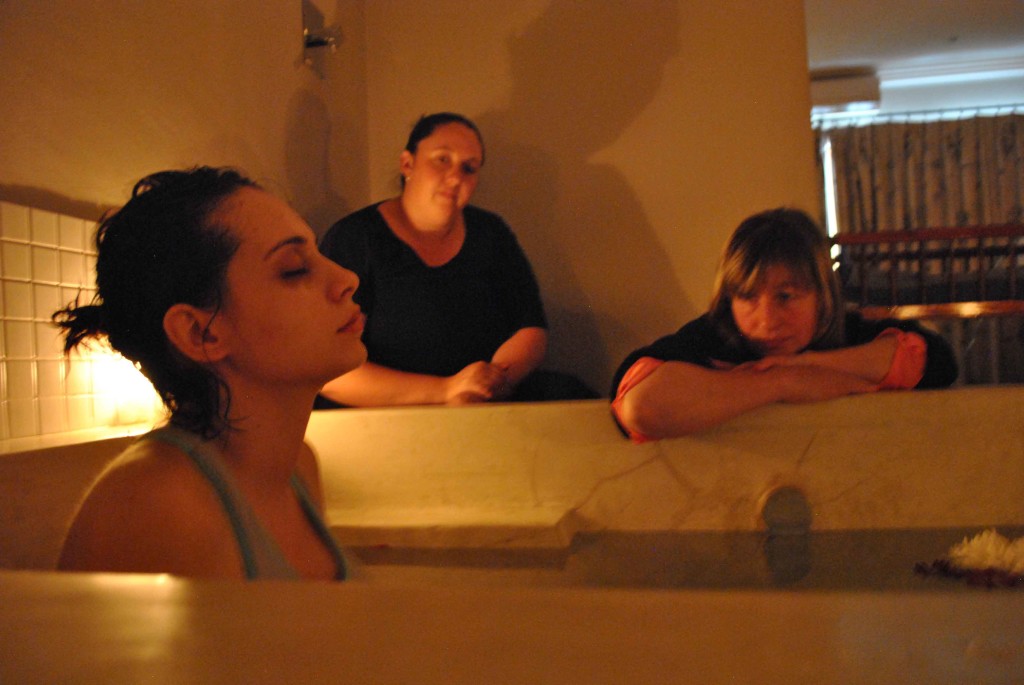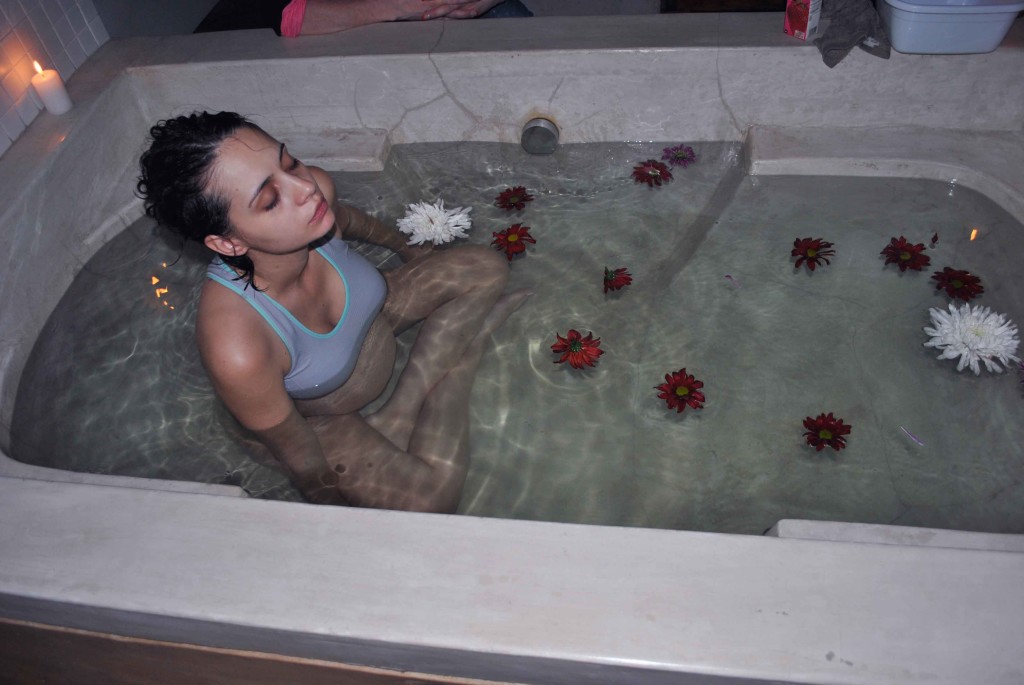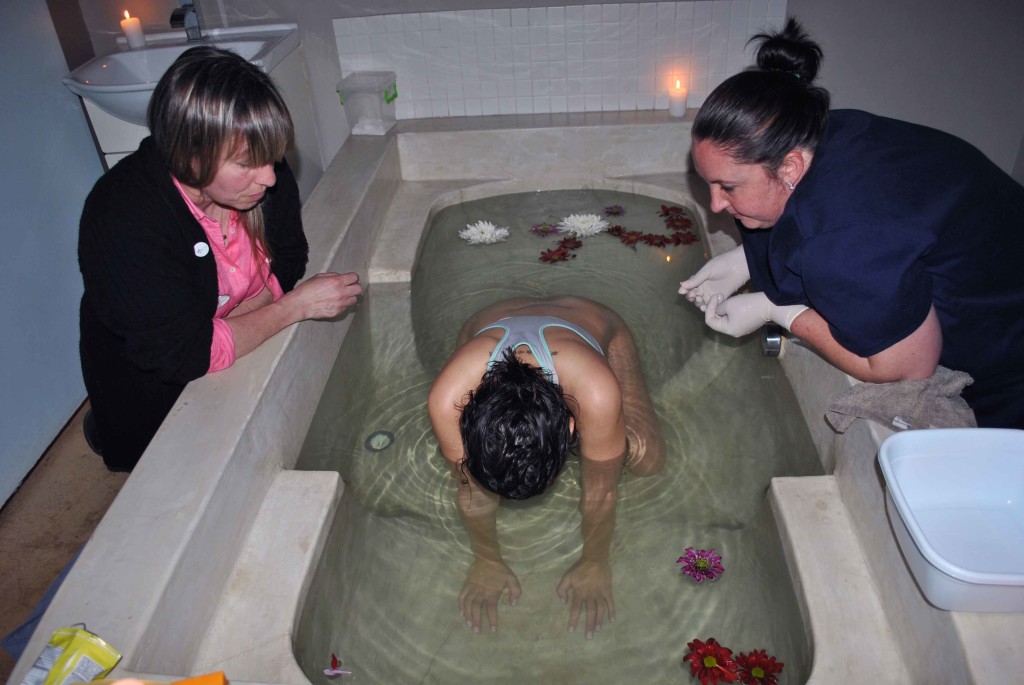 While I was in the water my contractions were still very bearable and I was even eating and making jokes in between them. But as time started moving on, things were getting more intense, my water still hadn't broken, the contractions were getting extremely painful and there was no sign that baby was nearly out.
After some time in the bath and after much deliberation I got out of the bath and let Lindsay break my waters for me. Unfortunately during some point in my labour my son's head turned to face inwards and this is what slowed everything down and made things a lot more painful.
At this point, for me at least, no amount of hypnobirthing relaxations and breathing methods could help the pain subside... I wanted that epidural, but it was way too late for one of those. I had been pushing for hours, the contractions were so close together and I was utterly exhausted. I just wanted the baby out and the pain of the contractions to stop and it wasn't happening.
After trying numerous things and positions another midwife was called who performed a vacuum-assisted birth and an episiotomy.
I, unfortunately, did not get to have my water birth but my son arrived none-the-less.
Tesla...
Warning: slightly graphic content so if you would rather not see any blood please scroll past the pictures or alternatively stop reading.
I FINALLY had my baby, my Tesla in my arms. There are no words to describe the feeling. All moms tell you how nothing can compare to the love you have for your child. And, of course, I believed them.. But there is no way you can comprehend that love until you've actually experienced it. I honestly did not know it was possible to love something this much. Love doesn't even some like the right word for it, it seems like an understatement. I am just completely in awe of my baby. He is the most amazing thing I have ever seen and I love him more every day (if that's even possible).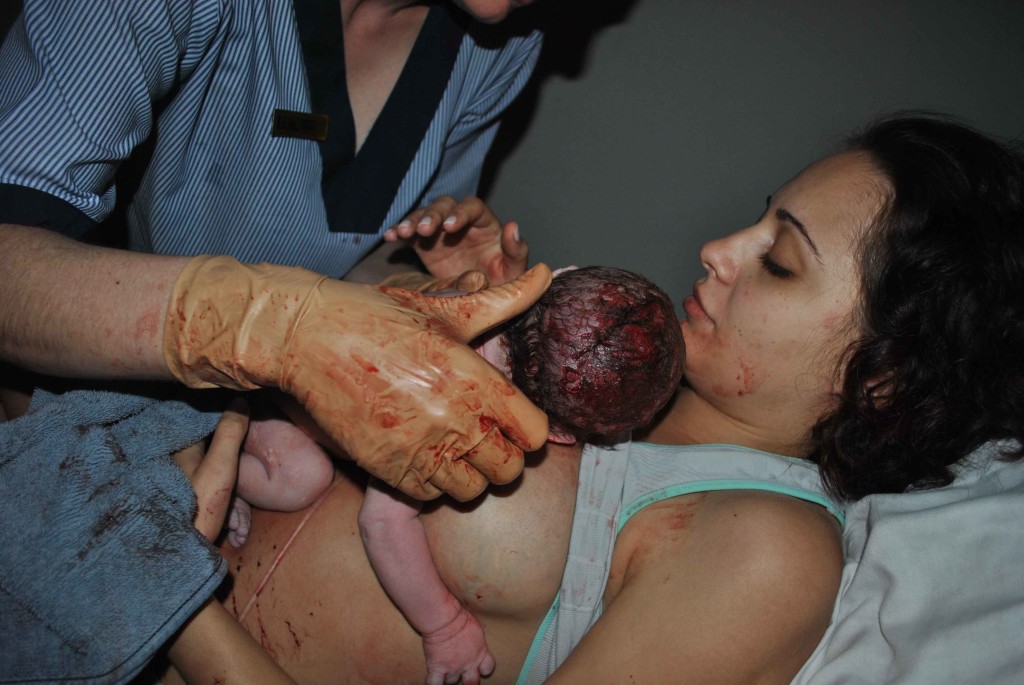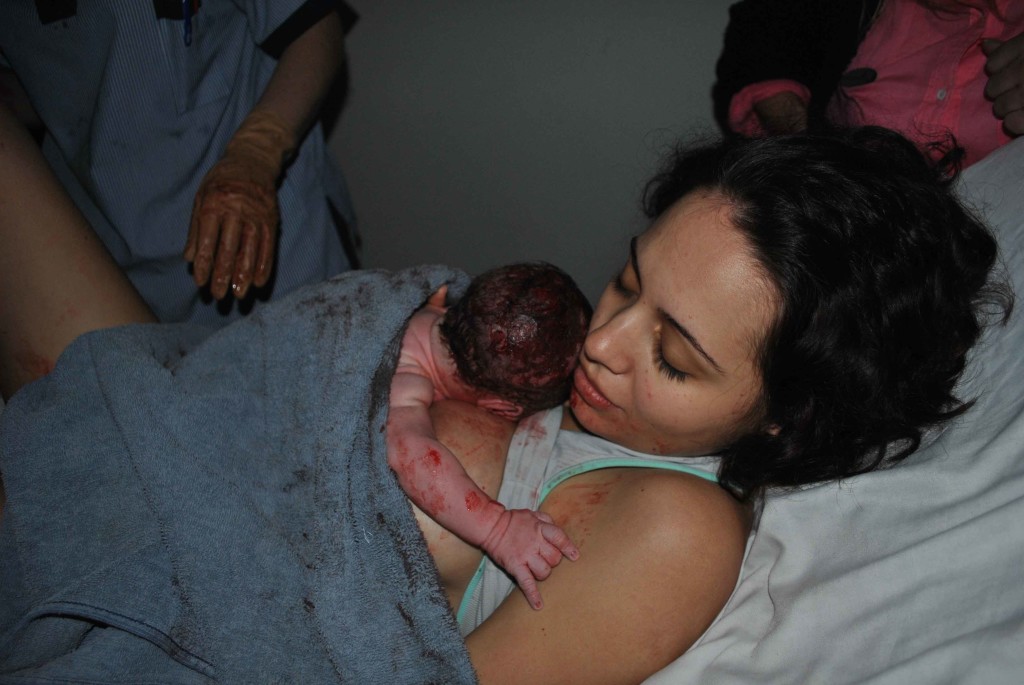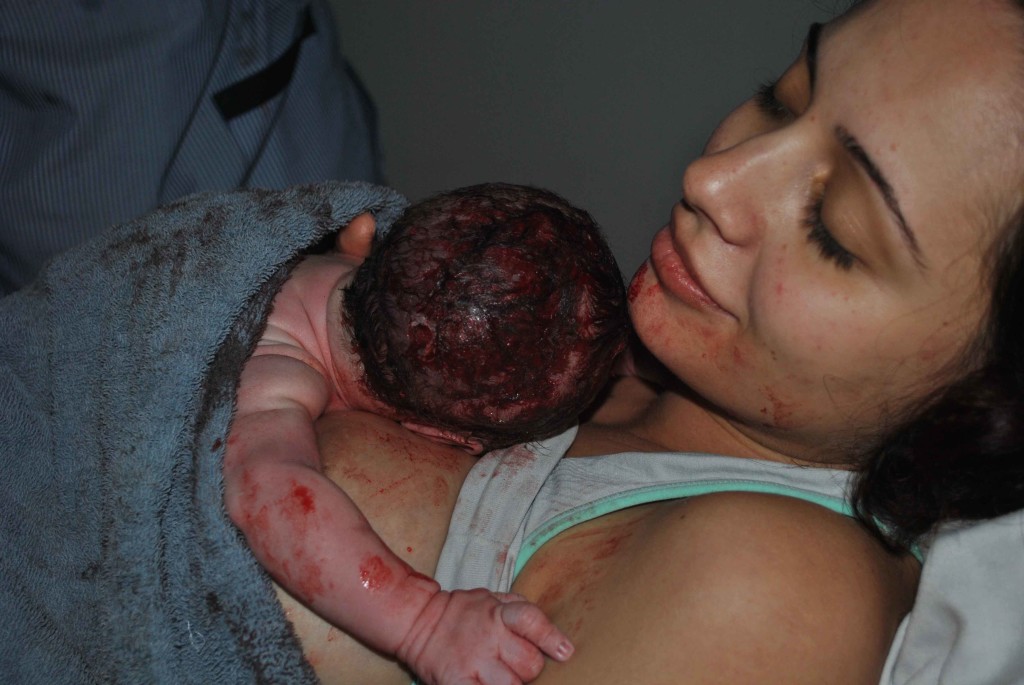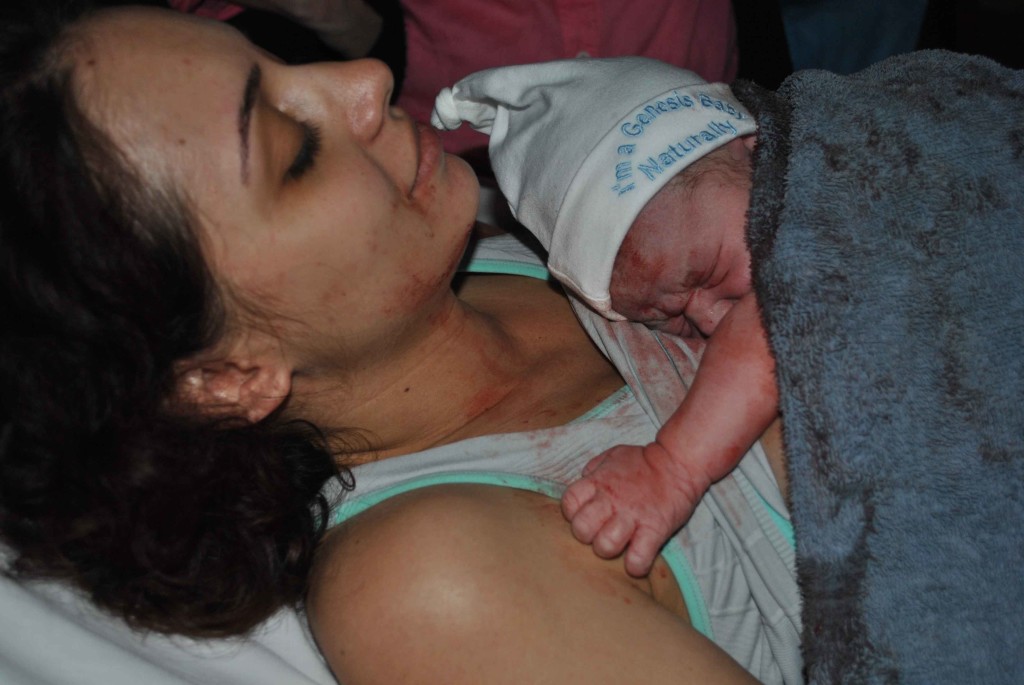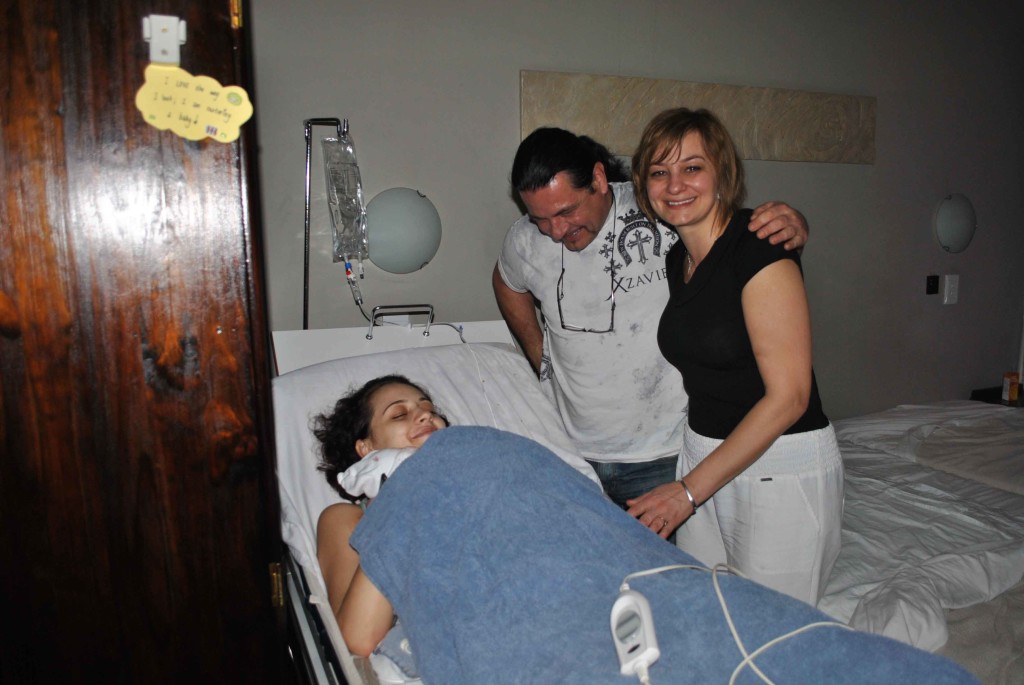 He was born at 12:39 (nearly 12 hours of labour) weighing 3.6kg and 52cm in height. He was (and still is) perfect.
I requested delayed cord clamping due to the benefits I have heard of doing this, we did skin-to-skin immediately, Tesla stayed in my arms for 2 hours straight after birth and only then was he weighed. Immediate skin-to-skin contact is said to be a highly beneficial bonding experience for mom and baby.
I was very weak after the labour, I lost quite a bit of blood and ended up fainting in the toilet that evening.
But from the next day I felt a lot better.
Placenta Encapsulation...
I know I will get more than one raised eyebrow for the following decision, and I myself found it unsavoury before I found out more information on it. But I decided to do placenta encapsulation i.e. having capsules made from my placenta in order to be able to consume them afterwards.
Consuming the placenta is said to have many benefits including increasing milk supply, helping with hair loss, balancing out hormones and helping with the baby blues. The lovely Chrissie Smith Schuler, a postpartum doula and placenta encapsulation specialist did this for me.
I decided to give it a try, if it works great. If not... there's no harm in trying. As I do not know what it would have been like had I not been taking the capsules, but I can say that I have had minimal baby blues (mostly brought on by sheer exhaustion because I didn't sleep for about 5 days straight after the labour... no jokes), my hair is in excellent condition and besides for one night when I had an issue with my supply of breast milk (which was brought on by a stressful situation) my milk supply is excellent. I luckily had some expressed milk left that night and didn't end up having to use formula; by the time he needed to feed again after the expressed bottle, my milk started coming back in.
For more information on placenta encapsulation please visit the following website.
Home time...
All the staff at Genesis were absolutely incredible from the midwives, to the nurses, to the service staff - they were all at my beck and call and made me feel so comfortable and well looked after. I don't think I could have made a better decision about where to give birth to my baby. My mom stayed with me throughout and on Sunday morning we left Genesis and I took Tesla home.
I was a bit emotional on the Sunday, feeling a bit overwhelmed by everything and I had almost had no sleep since the labour as I was completely mesmerised by my baby. Tesla was slightly jaundice so that had me worried but he did not require UV treatment as his blood count was only 10.3. My milk also came in that day and that was a whole other experience in itself...
Tesla did not want to eat too much that day, I guess he was also overwhelmed by everything so my breasts got very engorged. To my relief my doula, Anna and Chrissie came over and helped me get Tesla to feed.
Breast-feeding...
Luckily I am writing this post now, and not during the first two weeks post birth, where I can tell you that breast-feeding is going great, and it is a highly rewarding bonding time with my son.
I will honestly say that the first two weeks of breast feeding were INCREDIBLY hard and I think it is at this point that most women might choose to give it up. My advice: push past it, because it's SO worth it and health wise no formula can replace a mother's milk.
The challenge started with Tesla not latching as he should (yes there is a way they should latch that apparently doesn't happen on it's own), due to him not latching properly my nipples cracked and eventually were bleeding. Forget the episiotomy wound... there's no pain like trying to breast feed when you have cracked nipples. So I started expressing while letting them heal. TIP: If you can, invest in the Double Electric Medela Swing breast pump, it's damn expensive but it's so worth it. It makes life a hell of a lot easier, and be sure to get the bra too so that you can express hands free.
In the beginning Tesla wanted to feed ALL the time, I'm not even exaggerating. He literally did not want to get off my boob and it takes its toll on you. At a certain point you start feeling like a cow (or at least I did)... because that's all you do.
After we got over the cracked nipples situation I, unfortunately, also ended up getting mastitis and had to go on antibiotics.
So yes, it was a rough start but I am happy to say that the initial hard part is over and we are still breast feeding and I have a happy chubby little baby who is in a bit more of a routine now and feeds only about every 3 hours as opposed to all day long!
2 weeks in...
I really wanted to do a newborn shoot with Tesla, newborn photographers recommend that you do the shoot within the first 10 days of birth; we didn't manage that because the first 10 days were so hectic but we did one when he was 19 days old.
The absolutely lovely Dominique Spruch of Desired Spirit Photography did our shoot for us.
Tesla wanted to eat during the shoot, so Dominique went right ahead and carried on shooting.
I hope you all enjoyed this post - from the next one we'll be back on the fashion.
Until then...
xoxo